I specialize in sweet romance. That is:
I try to give you all the love and adventure while keeping it clean.
Even my young adults have a love story
which hopefully adults will find appealing too.
After all don't we always dream of love and happily-ever-afters.
------------------------------


Jerreon Ander thought he was giving up his life when he pursued criminal Lysias Ptolemaios to Earth to stop him from taking over the world. He knows it is unlikely he will ever be able to even if he manages to stop Lysias. Jerreon is not prepared for what he finds. Is he a man out of place or one that had to come a long way to find his future?
On a trip over the border to Mexico, Kallie Martin is drawn to a crystal pendant. The moment she puts it on odd things start to happen like a mysterious, handsome stranger watching her, who then comes to her defense when she is attacked. Kallie feels an automatic link to Jerreon Ander that goes beyond anything she could imagine. Can she accept the truth about him − that he is not from her world?
Can she keep Jerreon safe while he saves the world from Lysias?
---



​

​ Surviving can be hard, but love makes it worth it. Kirstin Clark pulls off at a rest stop and right into a murder scene where she's likely to be the next victim. When Traedon Hall has a woman stumble into his like, he becomes caught up in keeping her safe while she tried to regain her memory. Courage helped her survive the night, but only with Trae's help can she survive the killers after her to enjoy the love she's found.

---


​All Kaira wants is a new life for her and her son. What she gets is a vandalizing old lady, death threats, and an infuriating sheriff who is the father of her son's best friend. Sheriff Matthew Collins is not sure how to make amends with the new member in his community but he knows he wants to. Problem is, first he has to figure out how to get close enough to keep her safe then convince her to fall in love with him.

---
Heroes, legends and myths are no longer part of common conversation, but it's time for the game to begin. The problem is good has forgotten how to play, and evil is out to take the prize-the world. Can humans learn to play again and heroes rise to become legends, or is it all just a silly myth?
Art Gallery owner Andra Perce receives a mysterious painting with creatures of Greek mythology on one side and her and K-9 officer Alex Haydon on the other. Things become really crazy when characters of evil seem to escape out of the painting and spawn havoc on the city. Alex and Andra struggle past the absurdity of it in an effort to stop the evil before they win the game, and Andra is sacrificed to a monster.
---

​Jana Hamilton starts running for her life the moment she sees her boss murdered and doesn't stop even after she's supposed to be safe in the hands of the U.S. Marshals. When one marshal is killed and another wounded, she's running again. Jana ends up in a small Wyoming town with an honorable sheriff who wants her out of his house, his son who draws her in, all while his Aunt plays matchmaker. Life would be a lot easier if she could remember things like her name and past, especially with a killer closing in. ​
---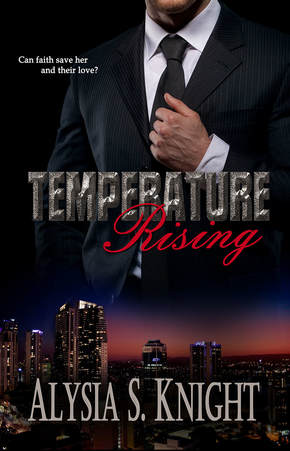 A stop at a pharmacy for flu medicine drops Architect Laken Adams into danger when she literally bumps into a serial killer stalking his prey. Laken is pulled into visions of murder that make her a suspect and target.
After a severe injury, Detective Mac MacDaniels is facing the end of his career, but he's not going out until he catches the killer hunting women. He is immediately taken with his possible witness until he finds out she dreamed it all. The problem is Laken knows things only the killer could know. As a man used to dealing in facts - can he trust Laken and his heart with the killer closing in on her.
​
---
Threatened by her step-father, the stunningly beautiful Eliza Telford doesn't know what to do until she finds an advertisement for young women of good standing to become waitresses at train-line restaurants. In the middle of the night, she flees her home and embarks on a journey that takes her to a rough but growing town in Colorado. There she finds hard work, cruelty and petty jealousy, and the first true friends she's ever known.
​Unfortunately, danger also finds her.
Still trying to build and settle his ranch, Cord Bartlett doesn't have time for a woman in his life. But, from the moment he first sees Eliza, he can't get her out of his mind, and it isn't just her incredible beauty that calls to him. Sweet, gentle and strong, she is a hard combination to ignore. The only question is – can he protect her long enough to claim her and her love.
---


The sky's the limit for remote viewer, Skye Xavier. Her mind takes her all over the world to provide information for military ops, but, when her project is shut down and her handlers try to sell her off to the highest bidder, can she reach someone to rescue her?
On his retirement as an airborne ranger, Zac Masters thinks he's pulled off his last mission then the woman out of his dreams runs out if front of him, and he finds himself facing the most critical rescue of his life - that of the woman he loves.

---



Zan Master had given up finding the right woman for him until she runs into him, literally, in the middle of a storm. Now he just has to keep her alive.
Marley Reynold's flight to stop the company she works for from releasing a drug that would kill thousands of soldiers, lands her in the arms of a man she has no idea how to handle. Can she help him keep them alive long enough to blow the whistle and discover true love?
---
In a world where everyone has talents, every child is tested at puberty, carefully screened to help guide them into the field that would coincide with their natural strength and interest. Degrees of talents normally range from low to average, but every once in awhile one will spike off the charts, these special few usually become Guardians, protectors of the people.
For nearly two centuries guardians protected from natural disasters, accidents and when someone goes bad. Now guardians face their strongest foe, a guardian strength talent that is gathering a force of other strong corrupt talents to help him wipe out the governing council and the guardians so they can take over the world, turning it into a place where the strongest talents rule and the weaker would be subjected to serve them.
---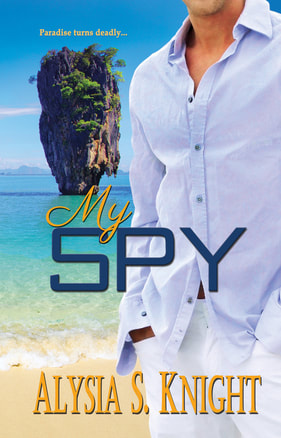 A visit to Thailand and James Bond Island lands Emma Stephens in her own spy adventure. Can her very own spy save her and win the love he doesn't think he deserves?
What should have been a simple pickup turns Thayne Rees life around when the microchip he was to receive is given to the wrong person. Emma intrigues him like no woman ever has, but can he trust his feelings and keep her safe from those who want the information she know nothing about.
---

Waking up married to handsome cowboy, Brand Morgan, is just the start of shy, wildlife photographer, Rachael Jacobs' trouble. She becomes the target of a jealous psychopath and a police suspect, but with Brand watching over her, she manages to survive. When he takes her home to meet his family, she thinks their marriage might have a chance, only to discover that there is more to him than being a simple cowboy. After all his horse trailer probably costs more than her house. Rachael is suddenly thrust into dealing with the repercussions that come with affluence – an overprotective, suspicious brother-in-law, a lethal stalker, and living a life outside her comfort zone.


---
Connected by destiny − brought together out of time.

Linguist, Leeza Jaeffs, deciphers the warning "destruction to all" but not in time to stop Zareck, a greedy man, from starting the engines on the ancient, crashed spaceship. Locked away on the ship by Zareck, Leeza wakes four hundred and fifty years in the future when the ship is rediscovered. Once again Leeza faces power-hungry men who won't yield to caution. Even though she faces a language barrier and her immune system has no defenses against her new world, she's determined not to let history repeat itself.
Jorran Carell has waited a long time to find his heart-mate, never once guessing she was from the past, but with danger from men and the planet killing her, even all his efforts and love may not be enough to give them a future.


---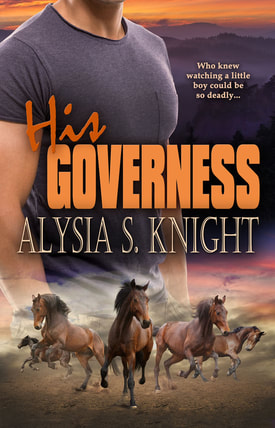 ​​Amy Williams desperately wants the job taking care of eight-year-old Chance McCarron though she knows nothing of being a nanny, much less a governess. Still, Chance is easy to love but problems arise as he's not the only McCarron male who pulls at her heart. Older brother Jake McCarron is an intrigue that is hard to resist, but when a series of 'accidents' threaten Chance's life can Amy trust her heart and believe in Jake, or does he want his brother out of the way so everything will be his.
Jake McCarron has had enough of his step-mother's advances and the old crones she keeps hiring to watch his brother. But when his grandmother steps in and hires a new governess, he's not only faced with challenge of running the ranch but keeping Amy safe as he tries to make her his governess forever.


---


​Jessica Wellington flees her home to avoid being married to a man she despises. She disguises herself as a boy to join a wagon train. But, when she's discovered, she's forced into a marriage, except this time, it's to a man she loves. As a boy, Jess Wells disturbed Nathan Hawke; as a woman, his frustration knows no bounds. There's no convenience in this marriage of convenience. Nathan must figure out not only how to make Jessica love him, but keep her safe on a trail filled with dangers, animal and human.
---

This fairy tale gets mixed up. When the Beast can't get women to love him, he kills them. Beauty, interior designer Jillian Taylor, becomes his next intended victim when, while running with her dog, she interrupts his ritual killing. Jillian catches the eye of another suitor, Police Chief Mark Richards, a man of honor, raising his son alone after being abandoned by a wife who loves show and status more than them. When Mark sees the truly good woman, under what he is afraid is all glamour, love begins to grow. The real question is will Mark be able to save Beauty from the Beast to make his own happily ever after come true?


---
Sometimes the greatest challenges bring the greatest rewards. Rachelle Harris might be blind, but it is not going to keep her from helping her boss, Britton Clairbourne, stop a madman bent on destroying his company and killing him.
Rachelle becomes the madman's focus when she and Britt fall in love. It takes them both together to survive.
---
Other Books Coming Soon:

From Contemporary Knights - Romantic Suspense




From Fantacy Knights

Captive of Taralan

Casis and Taralan are divided by a rift they each blame on the other.
When a maiden is captured in a raid Prince Justin becomes her protector.
Ariea, the princess of Casis, knows she can't let anyone learn her identity, but when she finds out the
Taralan's believe Casis has kidnapped their king she realizes things are not as believed.
The question becomes who is in more danger, her or Justin?
It will take all their love and trust to figure everything out. But, will it be enough to keep them alive?

The Heartstone

As any good bard will start a story, it was a dark and stormy night.
Inside Castle Termayne was warm and cheery though because beloved Lady Orlell was about to bless the Lord with a babe. Orlell was not the type to let a little thing like labor pains slow her down. She was a loving, active woman that saw to the needs of all her because, after all, a castle was only hard stone without a heart.

Mindbound

A quest against ancient evil has begun. Seven must find a way to stop the Roan.
Airon, son of the Lord of Calloff, leader and a Mindbound, mentally links with Tyrus, a Tam-cat, a huge tiger-like animal.
He's respected and privileged because of his title and talent.
Taeya, outcast and almost murdered for being a Mindbound, is called to use her talent to save those who shunned her.
Her companions are the falcon, Shae, and Kei, an albino Tam-cat, who, like Taeya, was also abandoned for being different.
Lady Jabell carries the key legend says was left by ancient ones who defeated the Roan.
Kause, their guide, is from a high ranking merchant house. Together with guards, Ness, Dael and Brace, all men known for skills and strength, they must find a way to destroy the Roan warriors and make the land safe once more.

My Lady

Things are not always as they seem and love can't always be denied or easy, but it can be a great adventure if you survive.
Obviously by the way Lady Aliea made her way to the court dressed as a boy she doesn't
quite see herself as a proper young woman for the prince to want to marry. Falling in love causes endless problems
for their friendship, especially when someone wants Justin dead and Aliea for himself.

Sword of Kallairion

Being a young maiden isn't easy. Especially when you're disguised as a boy, carry a magic sword, love the prince you're sworn to protect from a fallen God who's out to rule human, and you're main advantage is: he thinks he already killed you.

Terriea

At the death of her grandmother, Terriea is left alone in the world. She finds a champion in Lord Dallin. An unlikely friendship develops into love, raising the debate. Can a Lord marry a lowly cook? The real challenge ends up being -
can Dallin keep Terriea safe from greed and revenge when mysteries from the past threaten her.

Off World Knights


My Atlantian: Contemporary Fantasy

He might have lost his own world, but he'd found his place -
more importantly - He found his love -
His One!


From Western Knights

Hiding Heart - 2nd of the Western Heart Brides





Working On:

Western Heart Brides – Hiding
Heart - Runaway Heart: Western Knights

Mindbound II - The Search
(Sequel to Mindbound): Fantasy Knights)

Hidden Treasure : Romantic Suspense

Earth Rising (Prequel to Aurora Rising)
Fantasy

Awards:

Captive of Taralan - Golden Pen finalist 2010

*
Mindbound - Golden Pen finalist 2011

*
The Ruins - Out of Time - Golden Pen finalist 2012

*
Whistleblower - Heart of the West finalist for romantic suspense 2013